Pondside
Viewing
Terrace


BEFORE &
AFTER Views


Adding a beautiful country pond
to this flat site led the owner
to seek a better view of the pond
from an elevated, low-maintenance
terrace. A spiral design concept
with oversized molalla stepstones
facilitates this raised overview
perfectly. Berms with conifers &
perennials soften the edges of the
concrete retaining walls.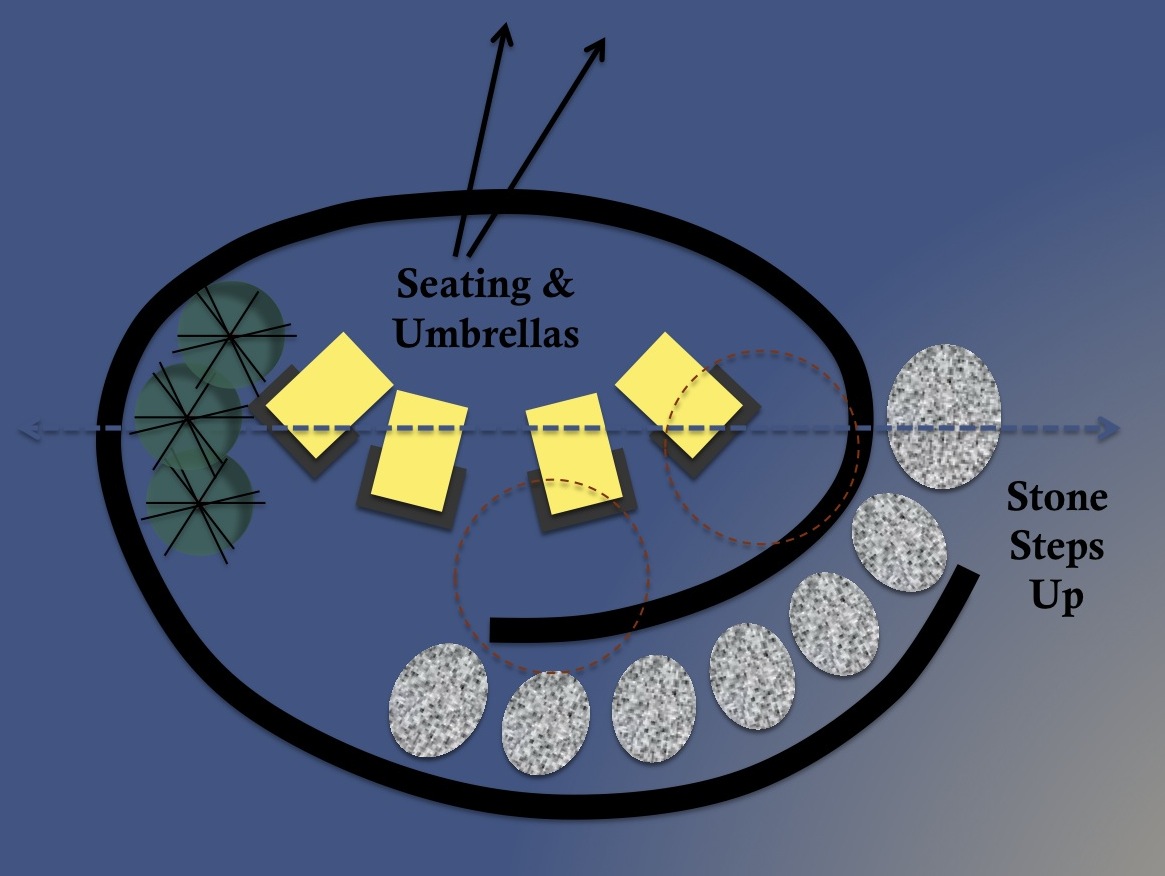 Viewing Terrace
C O N C E P T
D E S I G N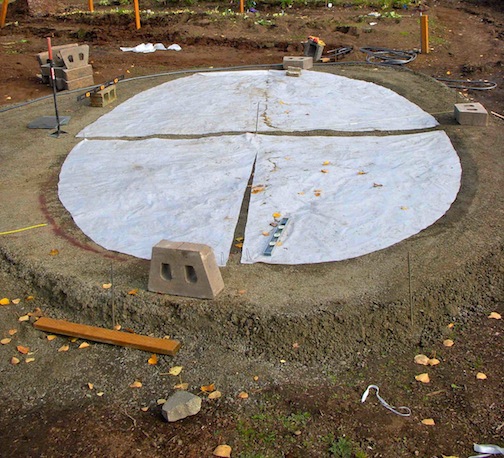 Viewing Terrace
B E F O R E




The complex geometry of the oval form required
precise siting & layout to achieve the best view
from the terrace.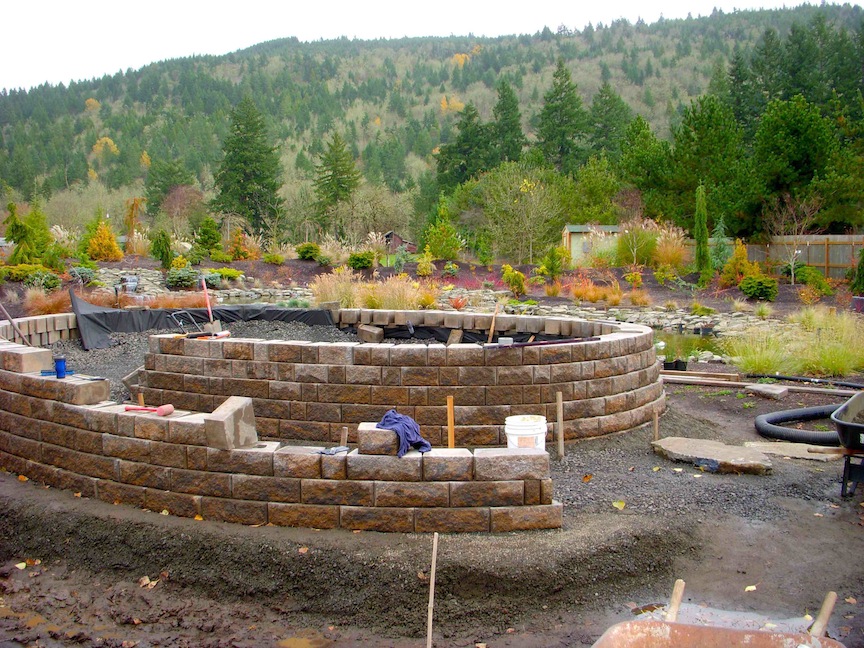 Viewing Terrace
P R O C E S S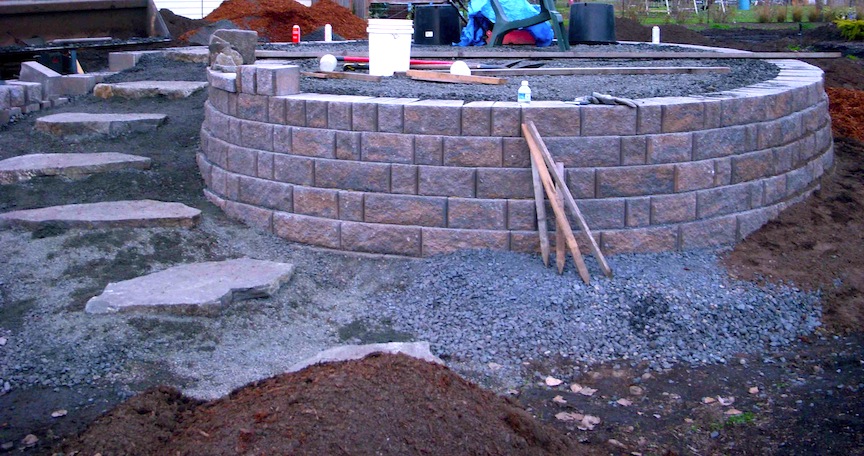 Viewing Terrace
P R O C E S S




Sun-loving conifers & perennials
favor the conditions of the bermed soil
along the terrace retaining walls.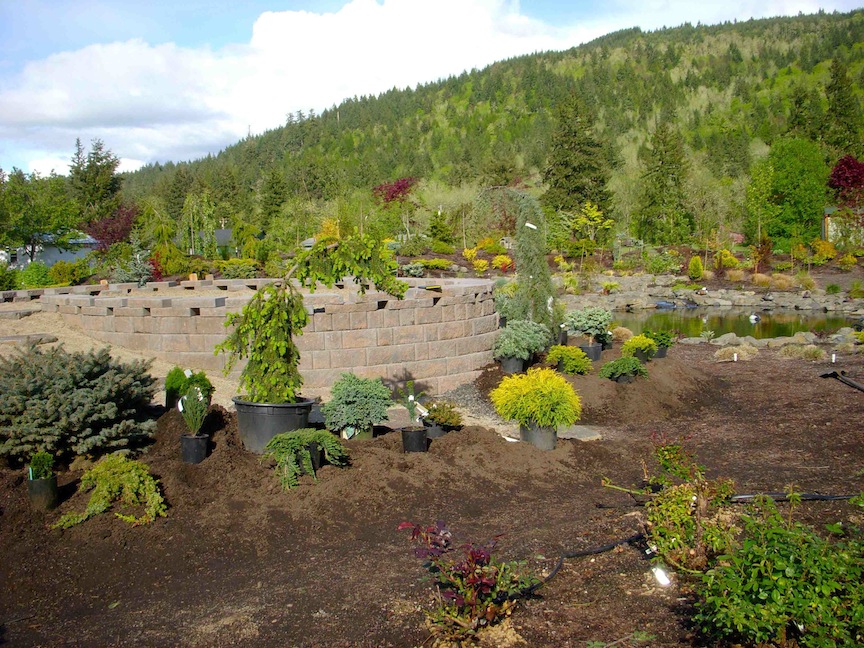 Viewing Terrace
P R O C E S S