Taming the Slope
Overlooking
a Majestic View

project in process

BEFORE &
AFTER Views

This expansive site features a picturesque
downhill vista, bordered by a fringe of
woodland. But areas adjacent to the house
lacked inviting color & texture. New
plant materials relating to the scale
of the house & patio spaces include
colorful trees, shrubs, & scene-stealing
tall grasses for kinetic movement.

From boring to bountiful & beautiful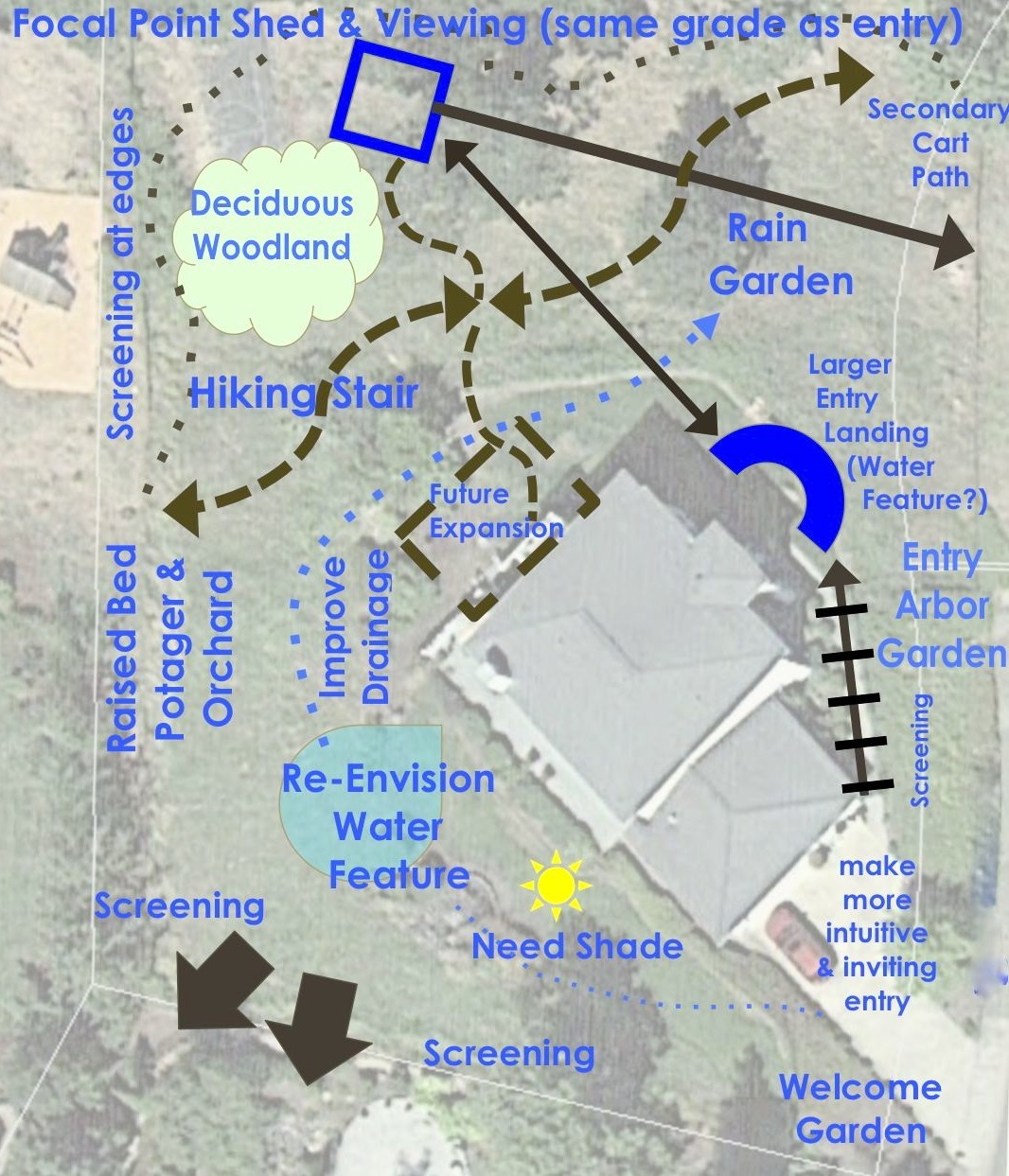 G A R D E N
D E S I G N
G O A L S
S K E T C H


In the first step of garden design
the owners' goals are identified
simultaneously with evaluating site
conditions & opportunities.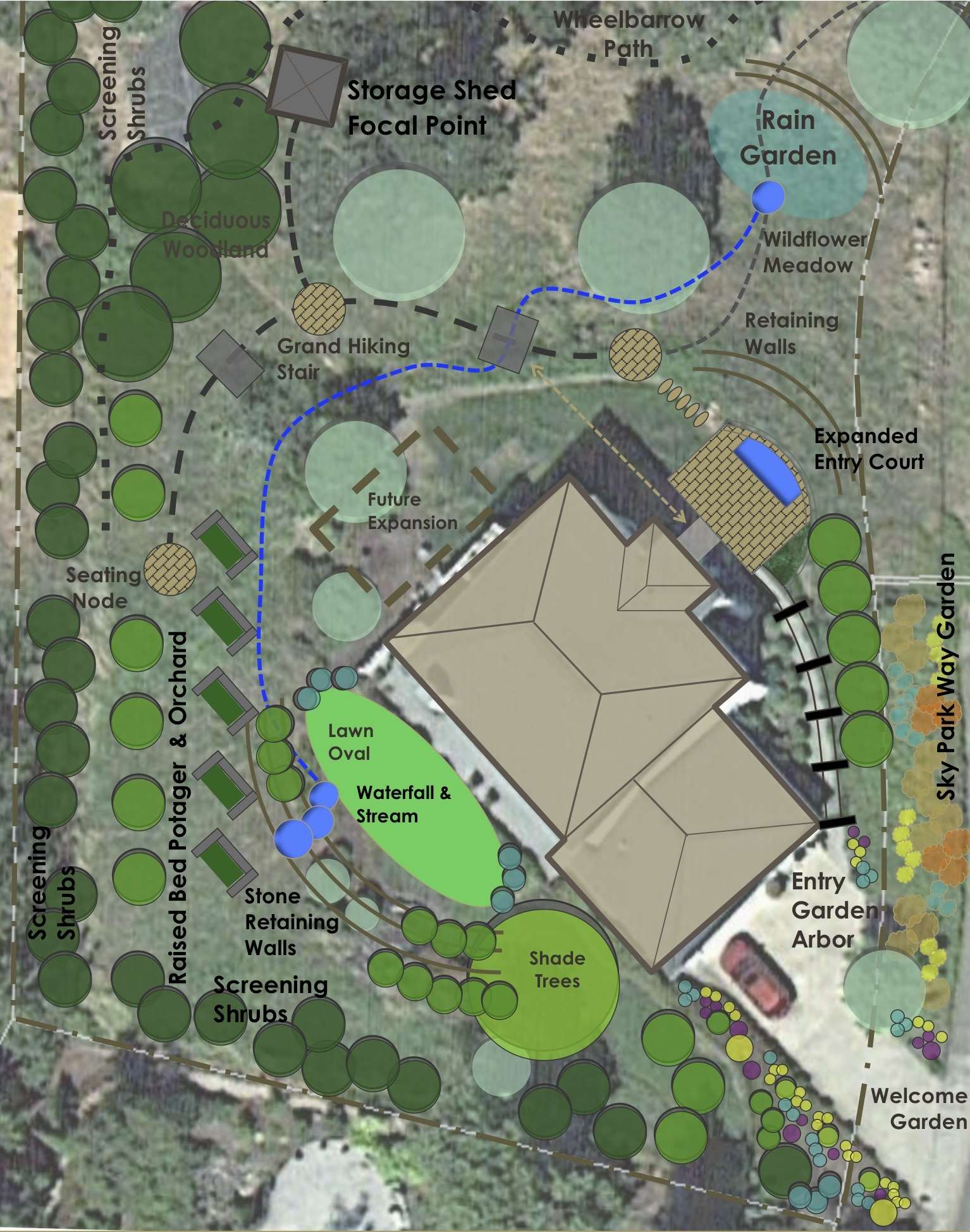 G A R D E N
D E S I G N
C O N C E P T
S K E T C H


Next, concept sketches are drawn
to integrate goals & opportunities
with both existing & proposed site features.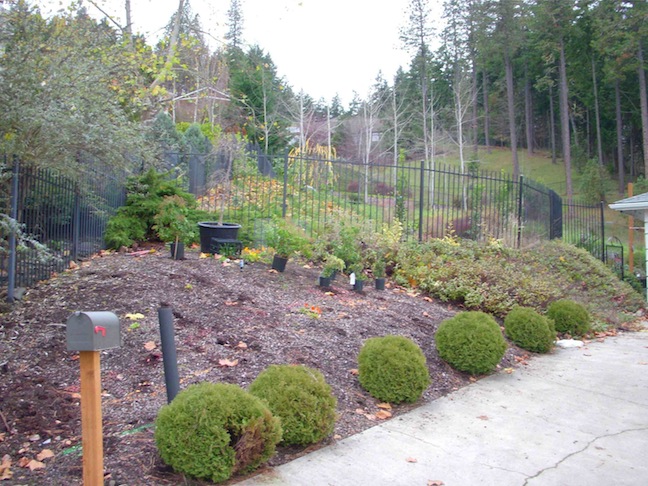 Welcome Garden
B E F O R E





The Welcome Garden is
now an eyecatching riot
of texture & color.
Blue green, lime green,
& emerald green foliage
create color contrast.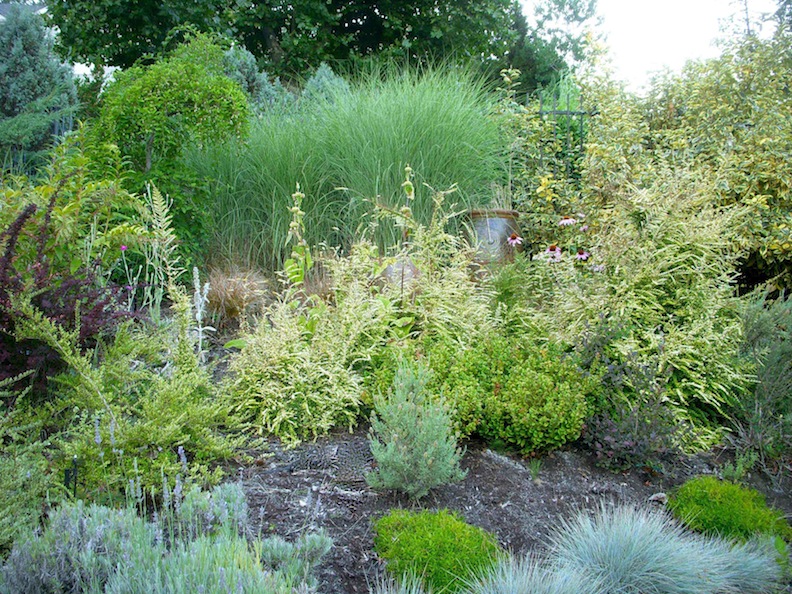 .Welcome Garden...A F T E R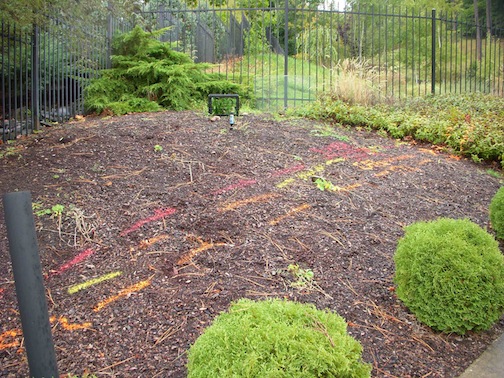 Welcocme Garden
B E F O R E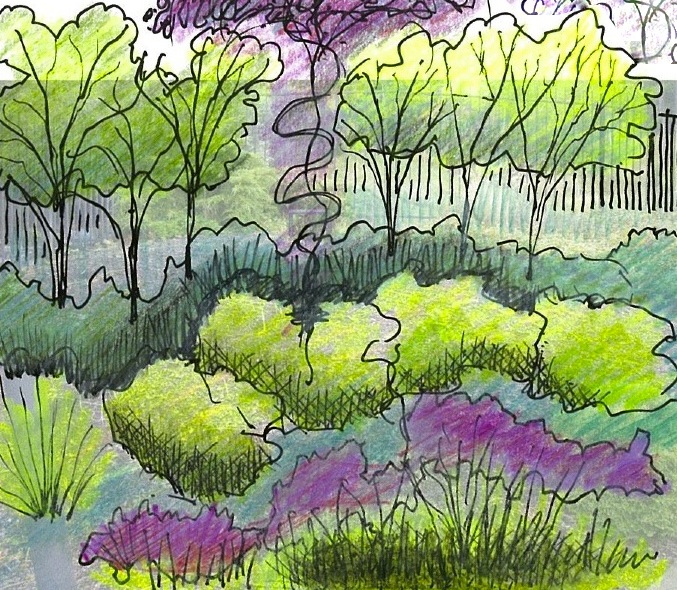 Welcome Garden
C O N C E P T . . S K E T C H






The rust color of these
pottery & steel containers
fit well in the landscape &
become distinctive
focal points.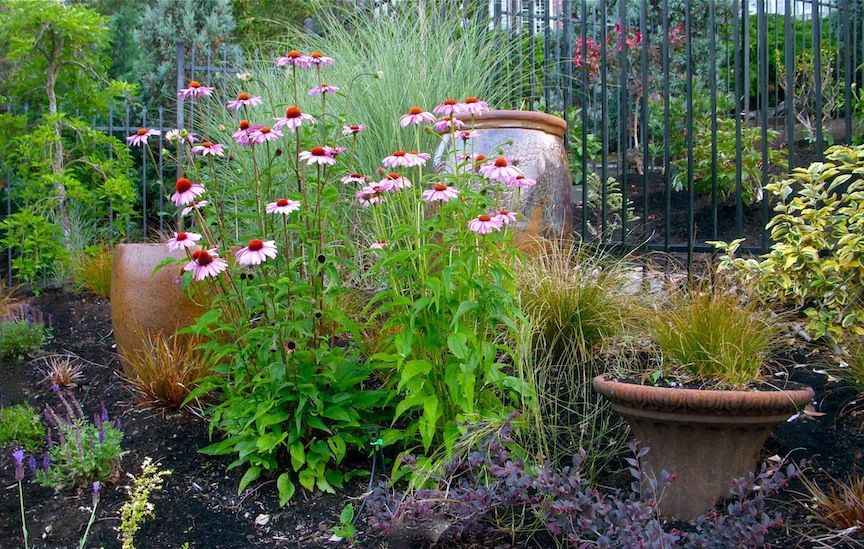 Welcome Garden
A F T E R — Summer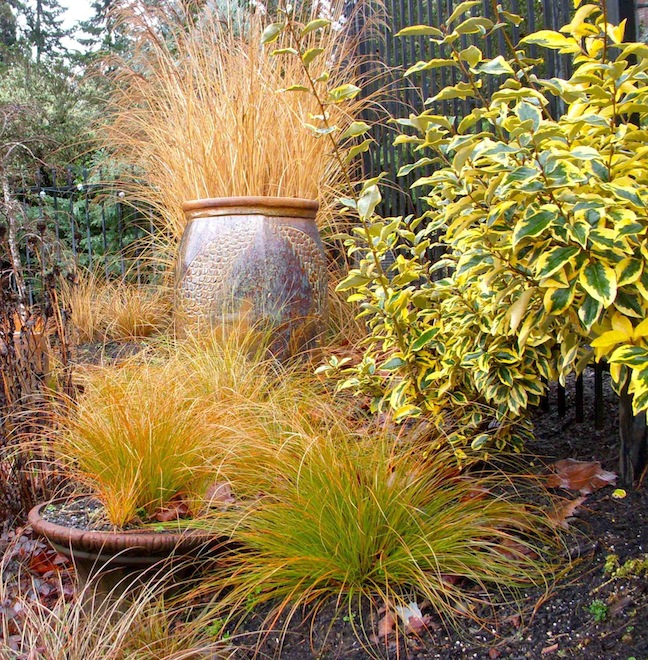 Welcome Garden
A F T E R — Winter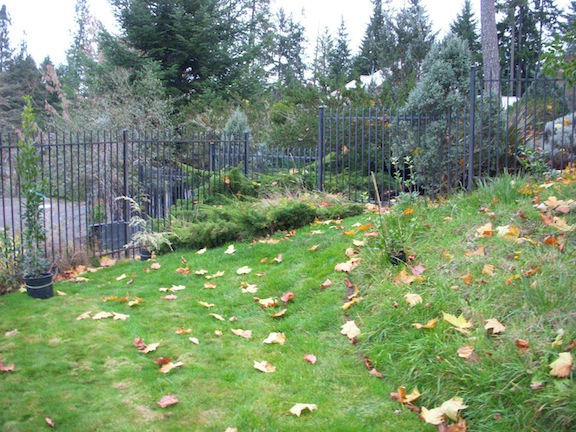 Backyard
B E F O R E





The reduced lawn area makes space
for perennials and a much-loved
pink flowering Dogwood.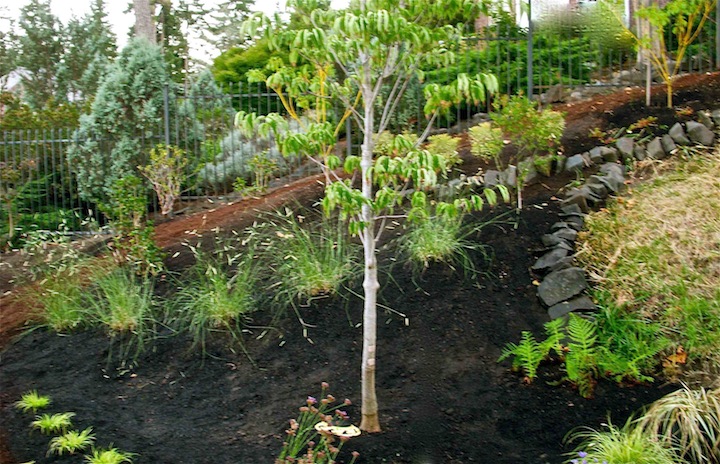 Backyard
P R O C E S S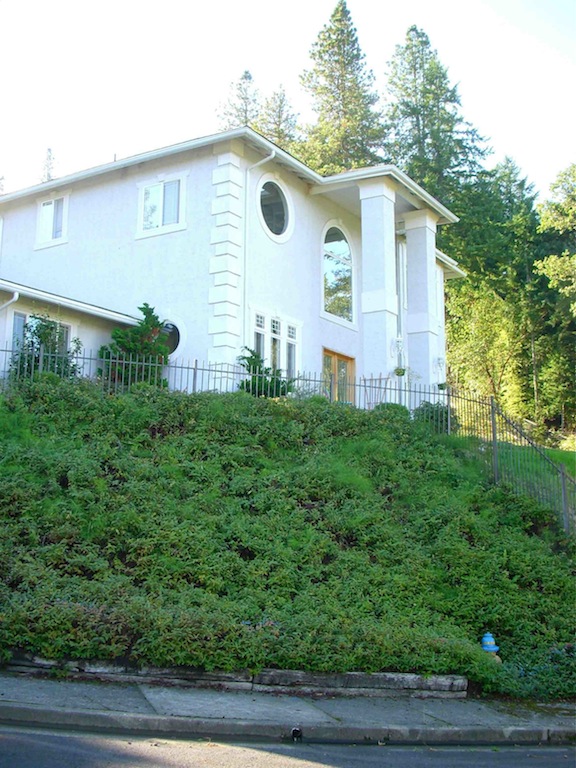 Streetscape
B E F O R E




Existing groundcover
(St. John's Wort) stabilizes
the slope, but lacks interest &
is often invasive. Bold swaths of
grasses & colorful perennials would
be edged by large basalt blocks in
scale with the two-story house.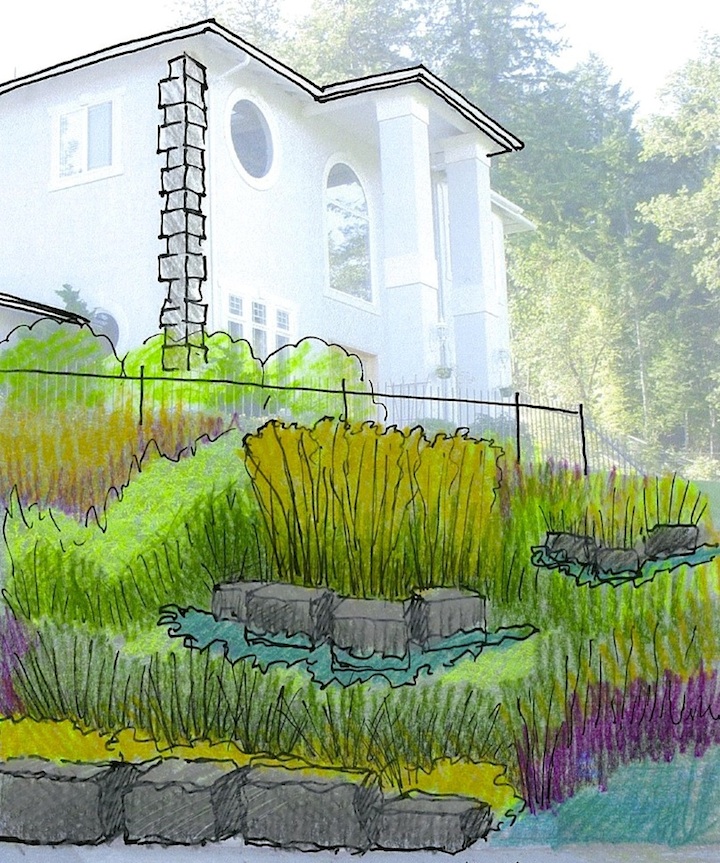 Streetscape
G A R D E N....D E S I G N
C O N C E P T....S K E T C H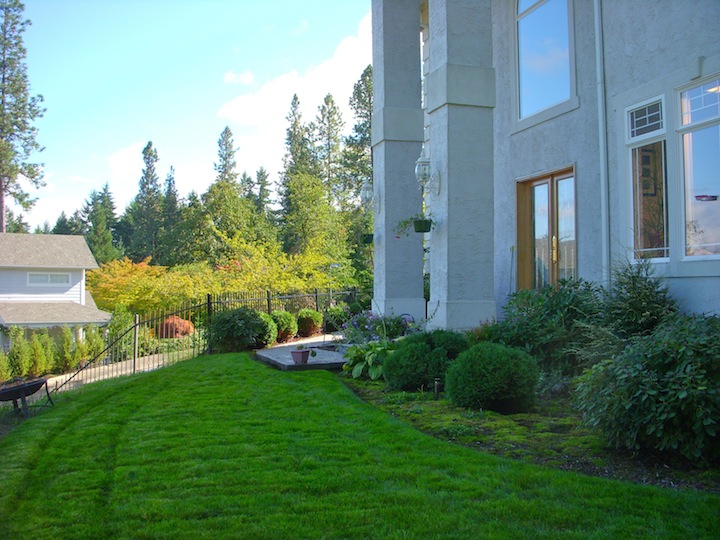 Entry
B E F O R E




When the front door is located
at the side of a house, the
introduction of eyecatching
elements (such as an arbor,
seating, & water feature) makes
the entrance more prominent &
easier for visitors to locate.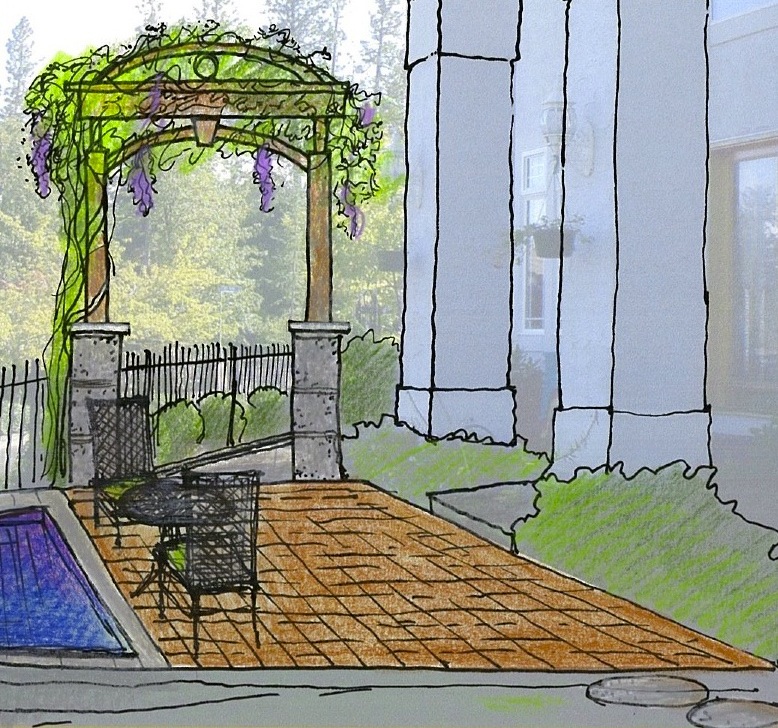 Entry
G A R D E N....D E S I G N
C O N C E P T....S K E T C H