Night Garden




Lighting the Night Garden is appreciated
for its practical aspects, like avoiding
tripping over objects in the dark. But the
most convincing rationale for lighting
your garden at night is this:
professional-quality lighting
conjures an entirely different
garden experience.

A T M O S P H E R I C ,
E P H E M E R A L ,
A S T O U N D I N G !




Night Garden Photos
by Stauder Photography ©2019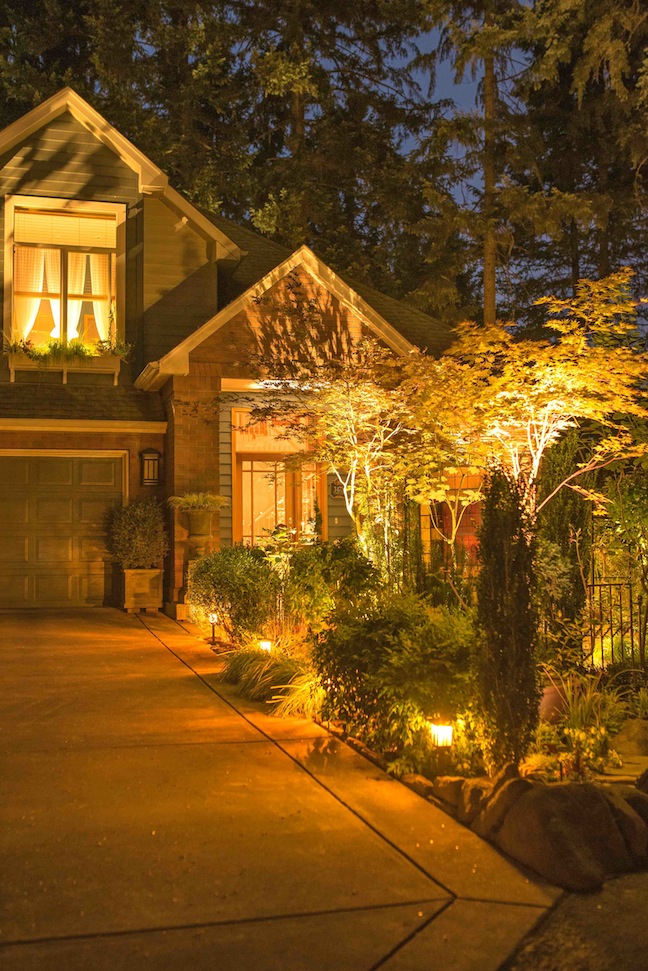 Welcome Garden


Welcoming evening guests
begins at the driveway.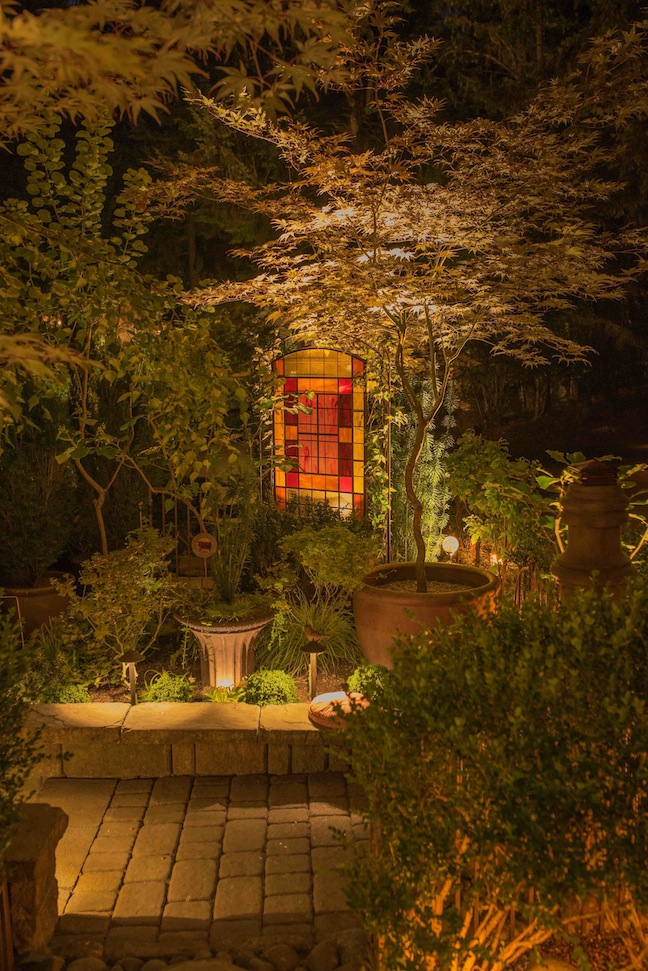 Garden Entrance


Quality lighting entices us
to explore the garden at night.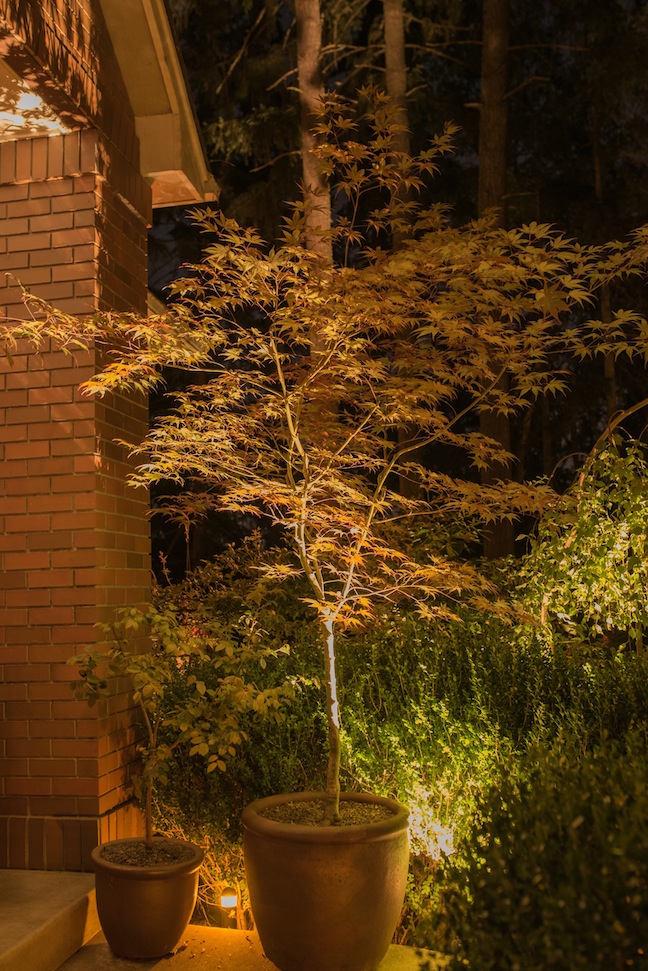 Lighting the Entry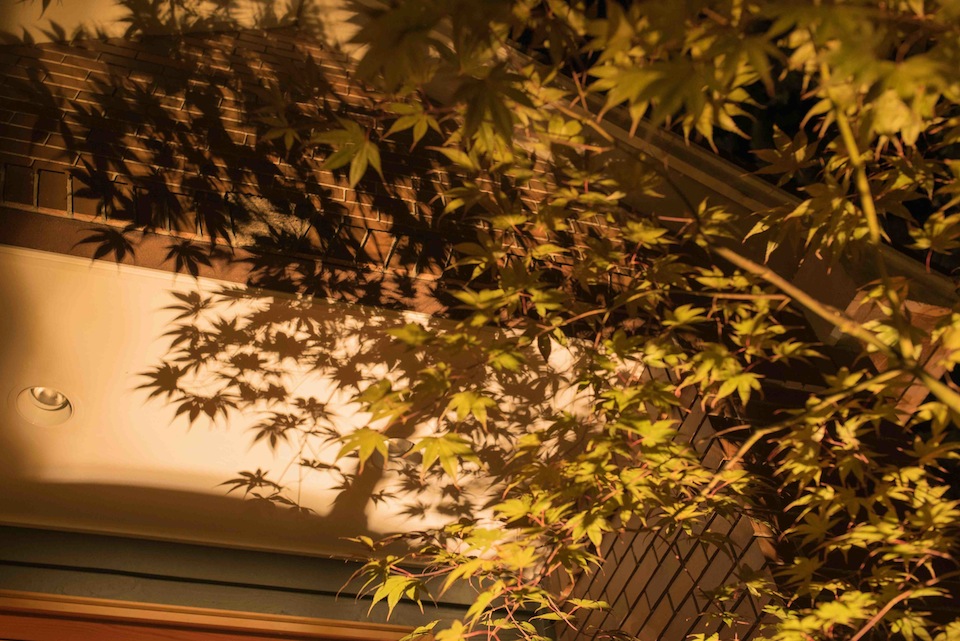 Foliage Shadows


Well-designed and properly shielded light fixtures
never create a lighting nuisance for adjacent properties.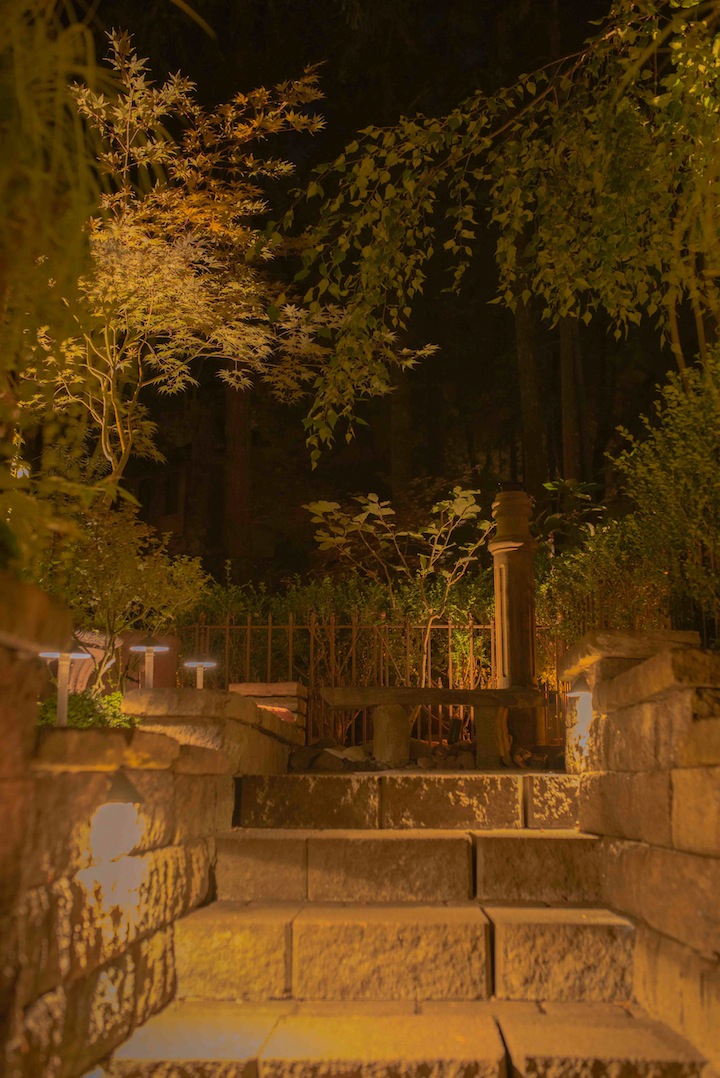 Stair Garden


LED light fixtures consume much less energy;
even a 1-watt fixture can produce significant illumination.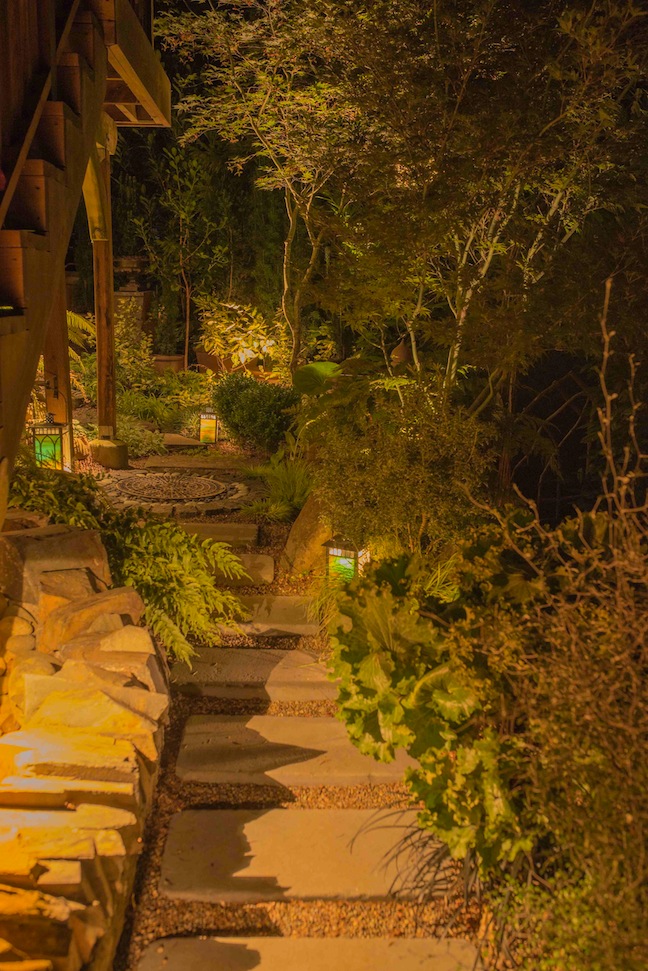 Garden Walk Pathway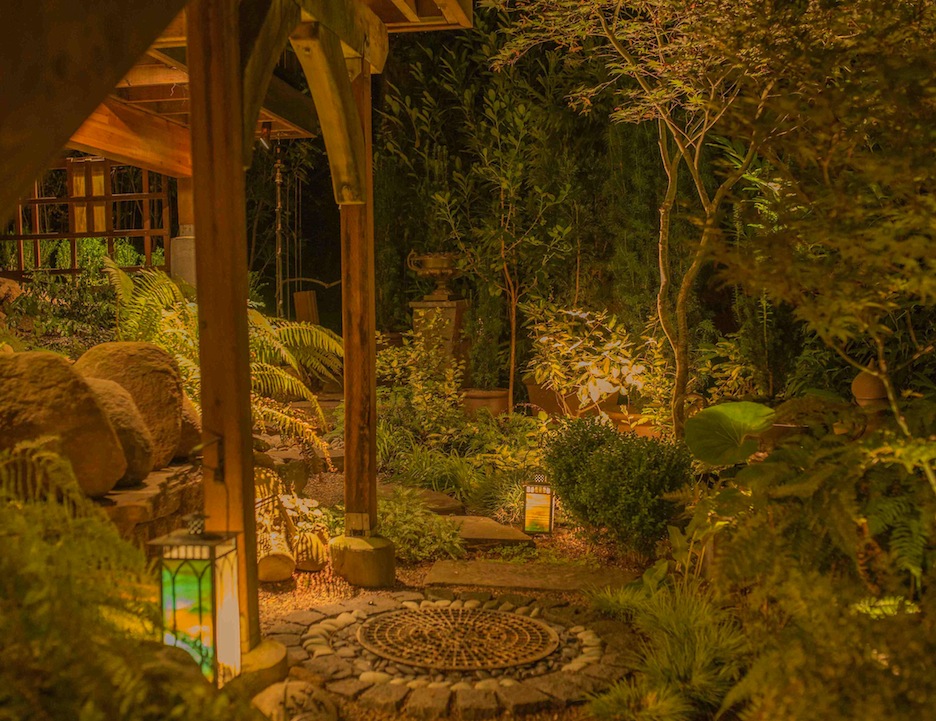 Garden Walk Foliage


Lanterns lighting the pathway are supplemented by uplighting
at the Japanese Maple and downlighting from the elevated deck.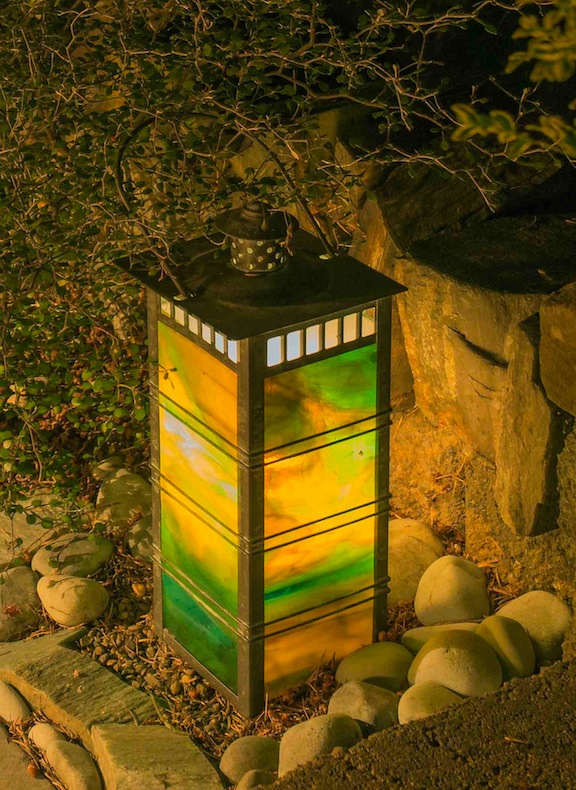 Stained Glass LED Lantern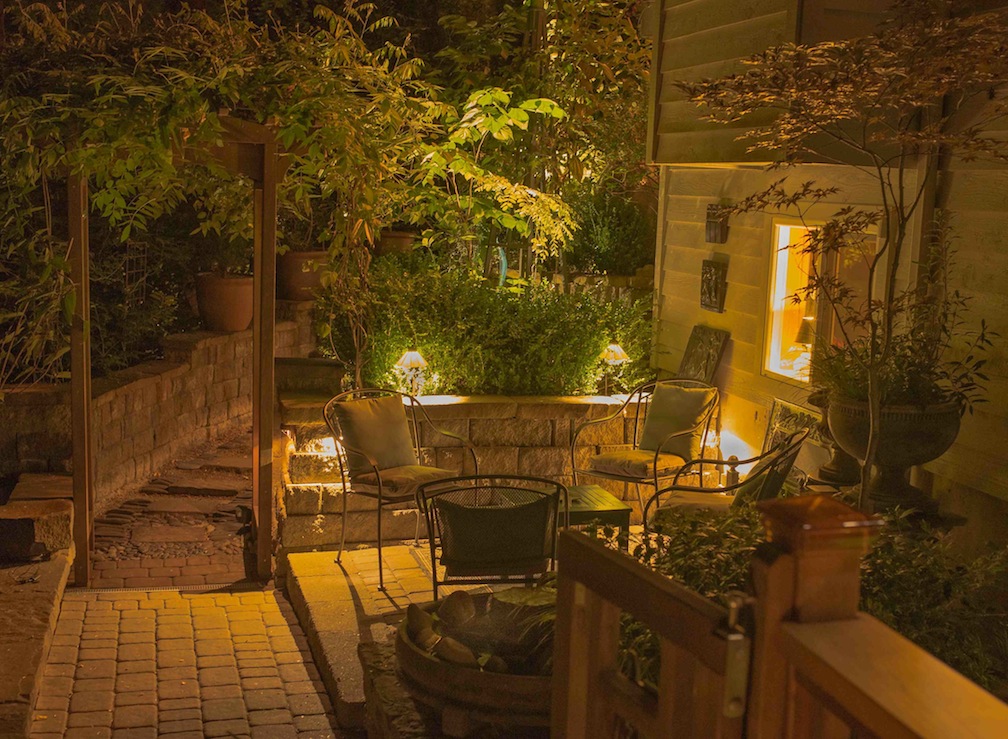 Fountain Terrace


Furnished with seating and a water feature, this outdoor
room is an evening destination during warm-weather.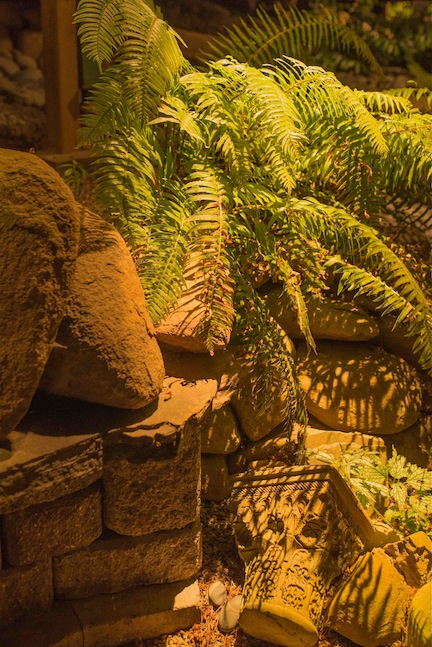 Sword Fern Shadows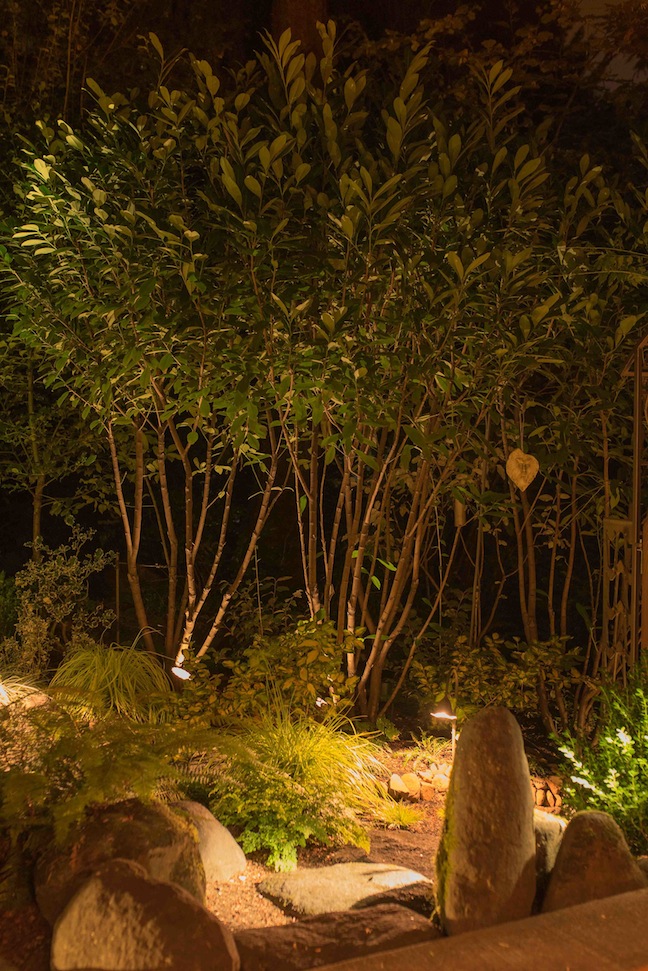 Laurel Berm


Even ordinary plant materials & stone
become more interesting with subtle lighting.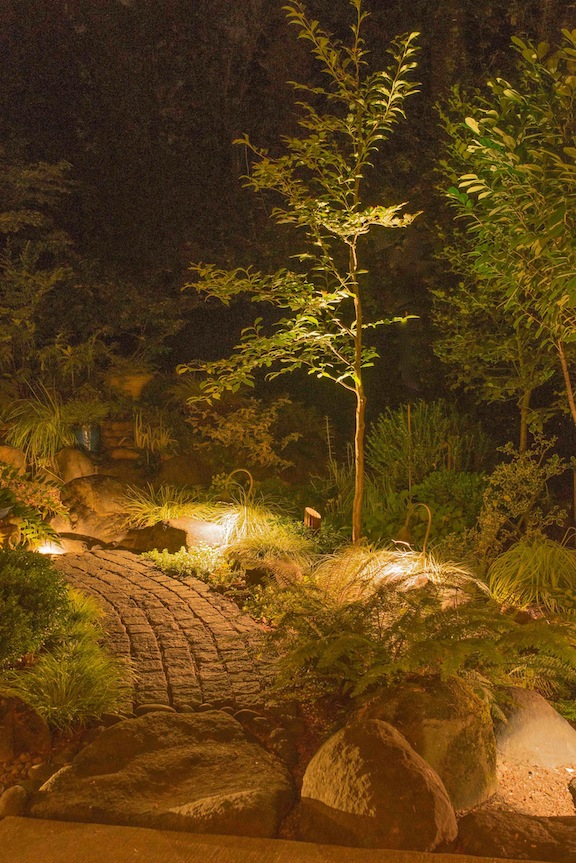 Uplit Stewartia


Uplighting a favorite tree creates
a focal point along the granite cobble pathway.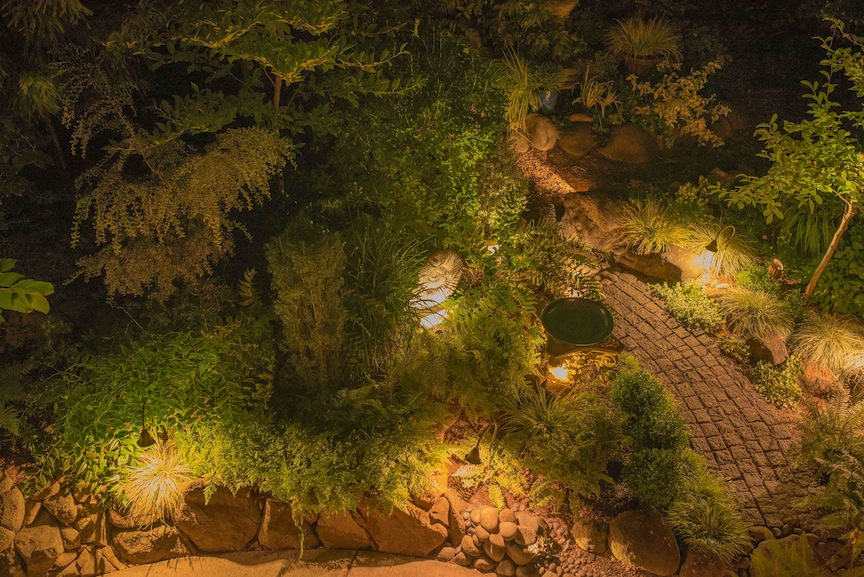 Garden Overview


Garden lighting viewed from upper-level windows at night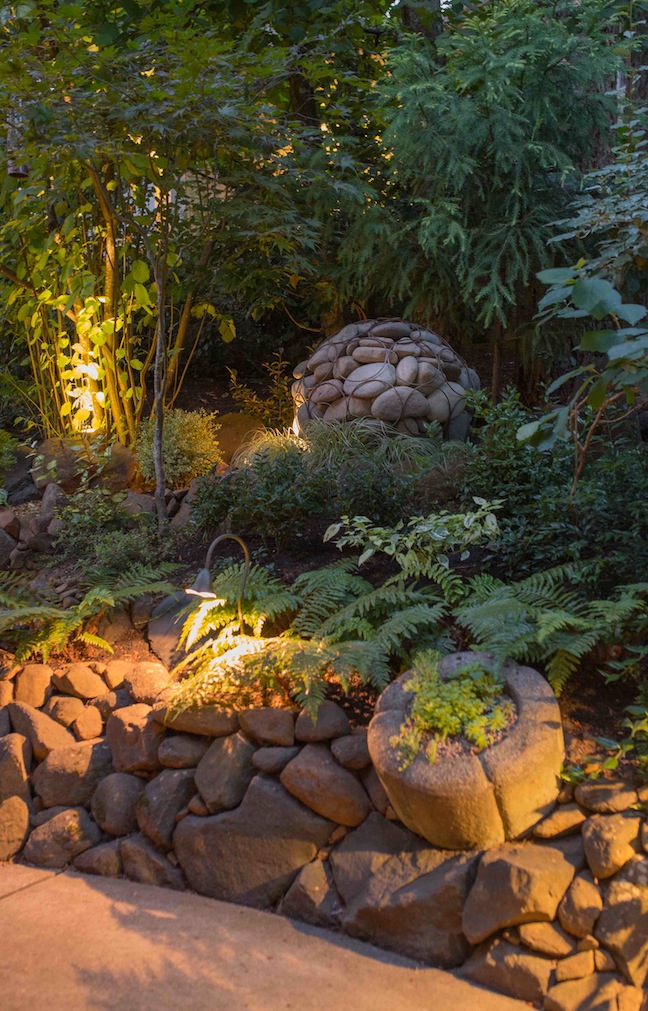 Highlighting Garden Art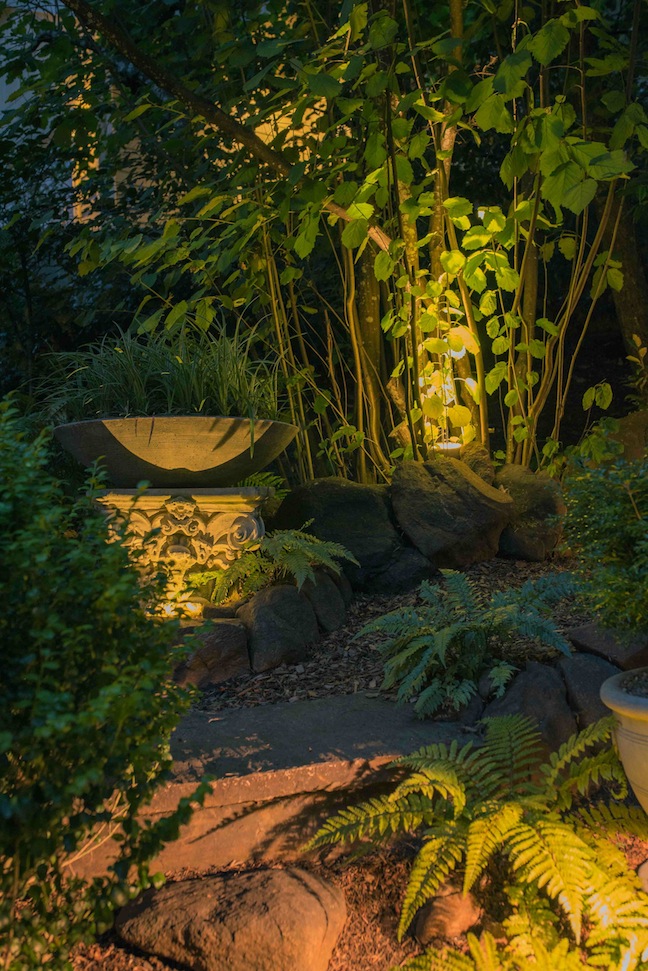 Highlighting Foliage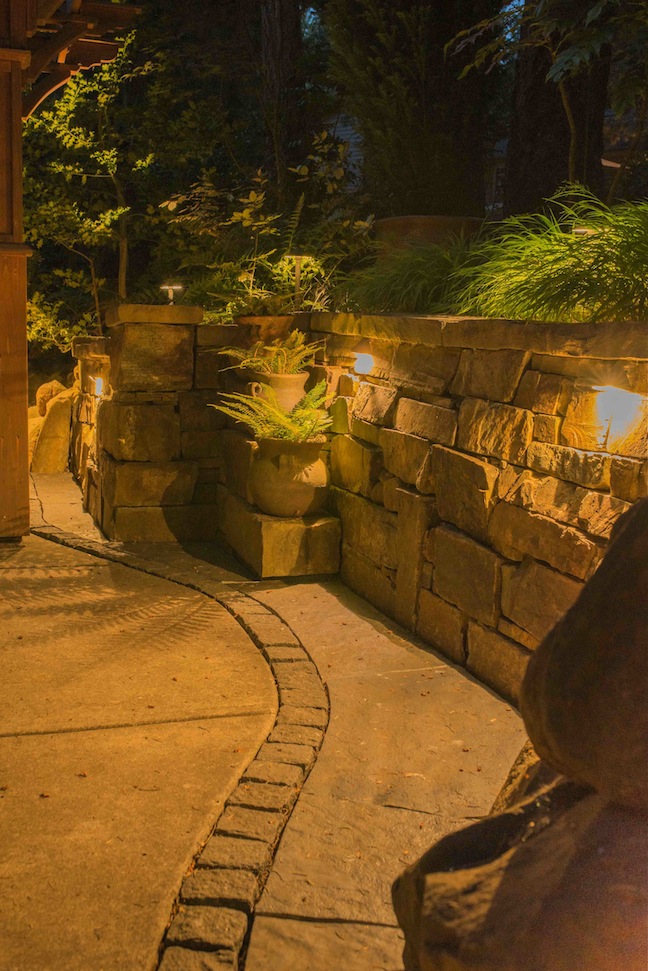 Accenting Stone Wall Texture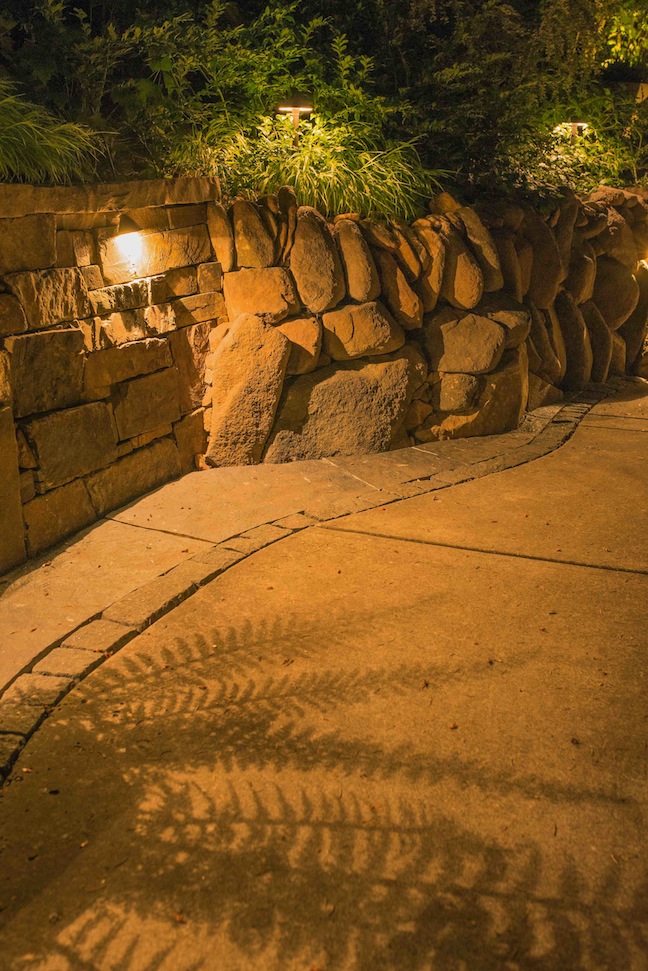 Alaska Fern Shadows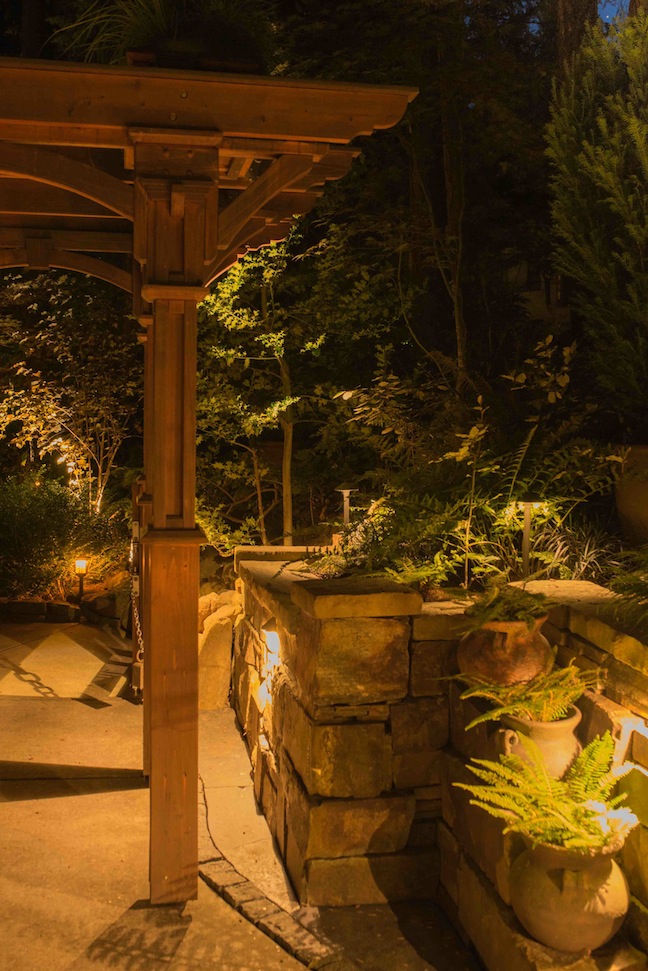 Arbor