Garden Art
& Furnishings




Opinions vary about what
constitutes "garden art," & at
times, the line blurs between
fine art & kitsch. But thoughtfully
placed non-plant elements introduce
focal points, whimsy, or surprise.
These artistic details personalize
the garden, making it unique to
each garden owner.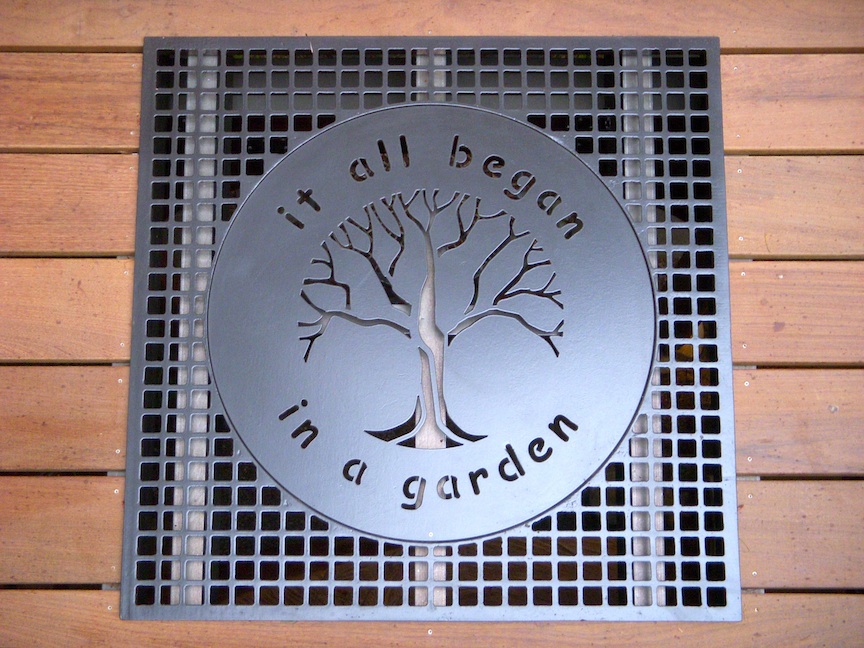 Deck Grate


A steel grate permits light to reach
the garden under the elevated deck floor.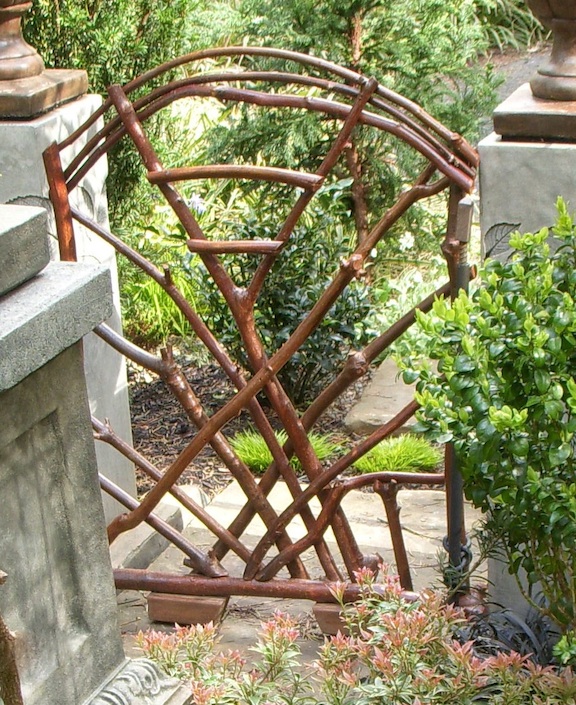 Twig Gate


Repurposed branches are
transformed into a rustic gate.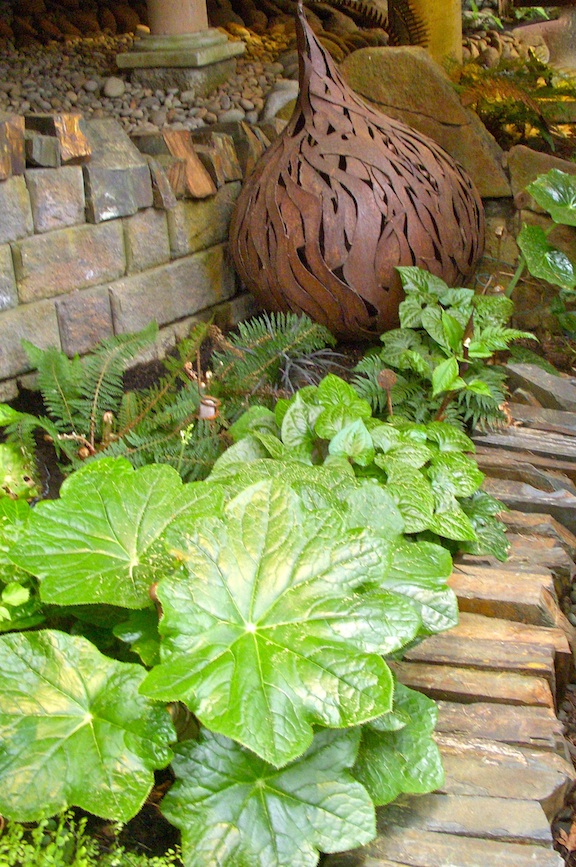 Steel Garlic


Oregon artist Sarah Northcraft Martin
created this rusty steel "garlic" that
blends with the Montana Ironstone.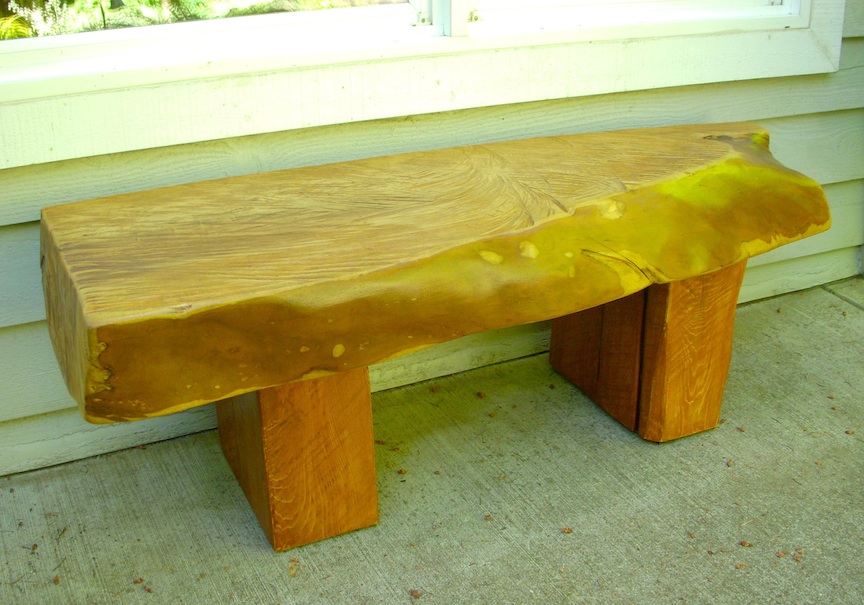 Live-Edge Bench


A salvaged wood slab is paired with juniper-post
legs to make a handsome seating spot.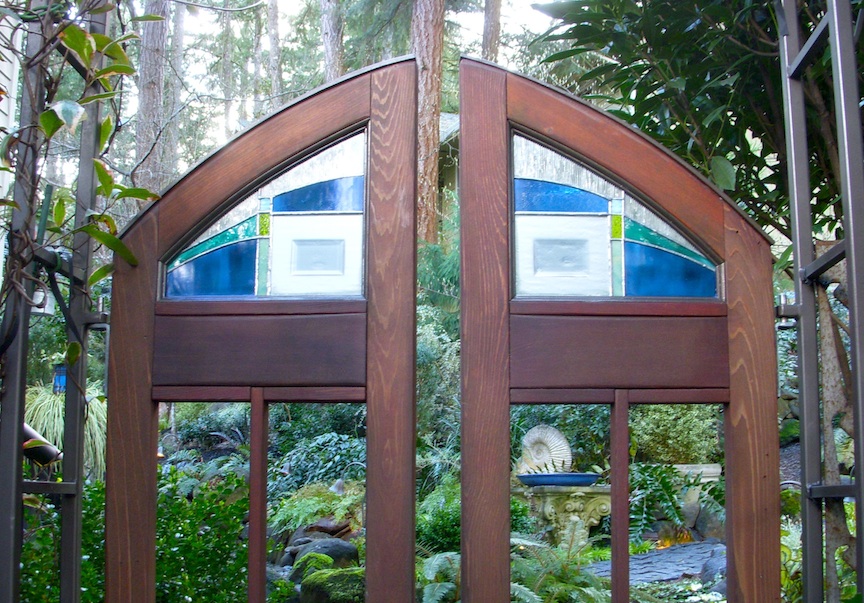 Stained Glass Gates


Adding stained-glass inserts to cedar gates
echoes colors used in this area of the garden.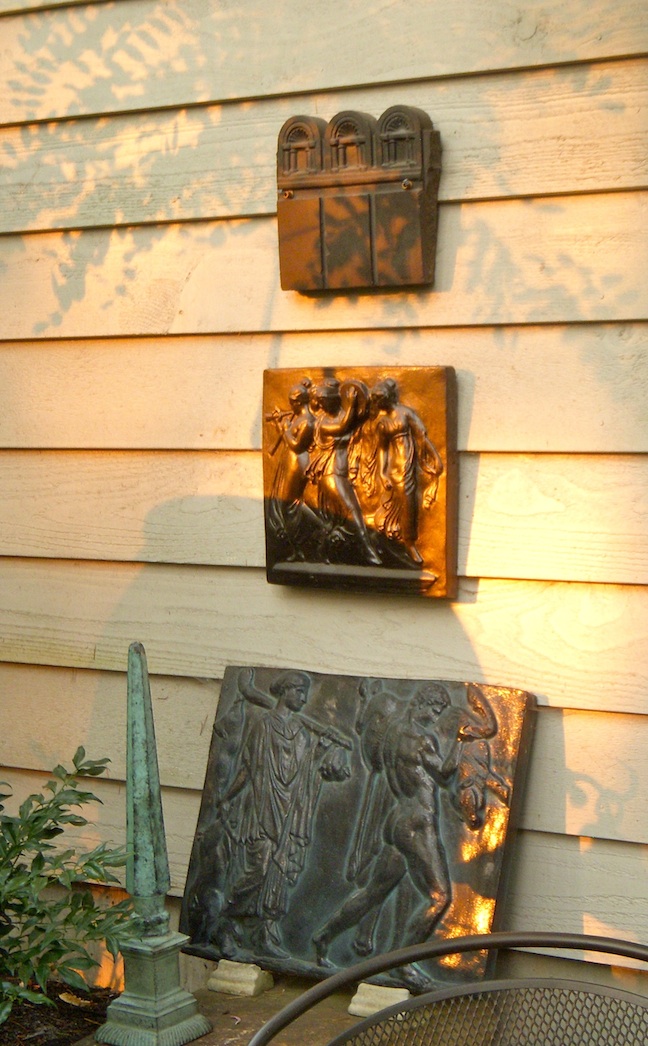 Wall Plaques


Decorative concrete artwork
is a durable option for blank walls.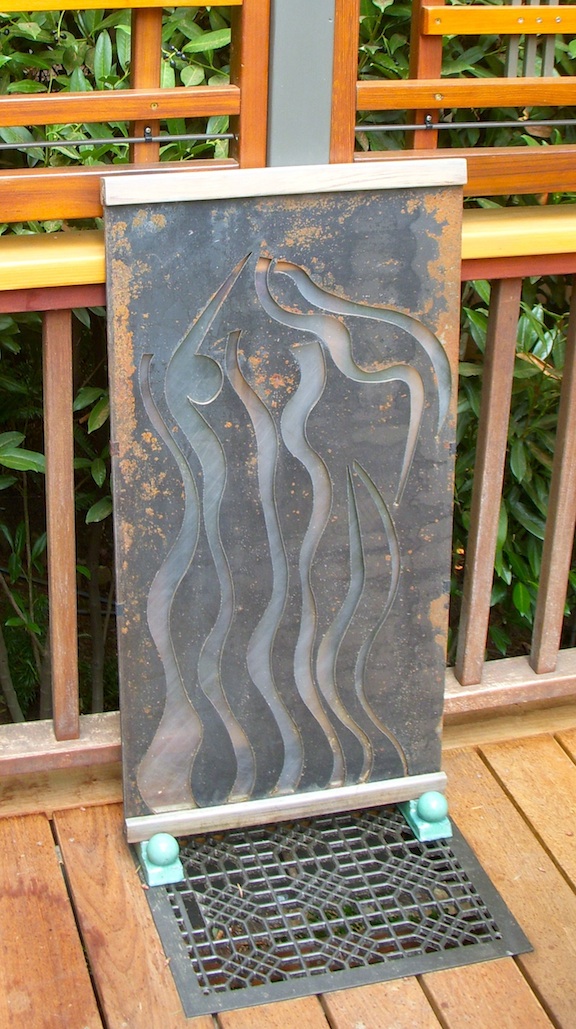 Light Skeleton


Salvaged steel "skeleton" is
also a decorative light fixture.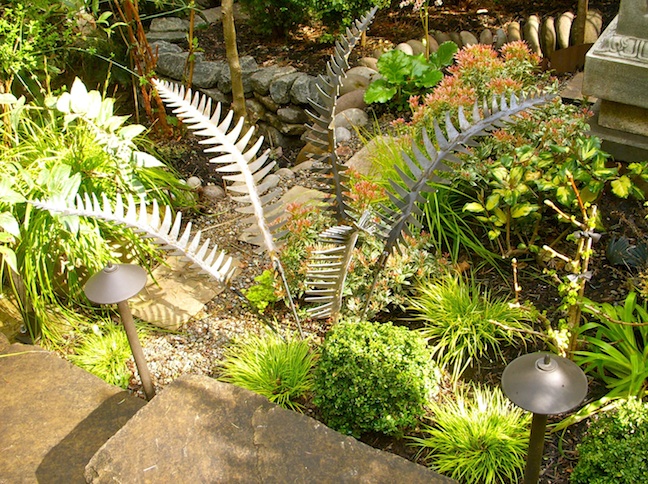 Steel Fronds


Plant material fashioned from steel by Martin Gabbert
beautifully discourages the passage of deer.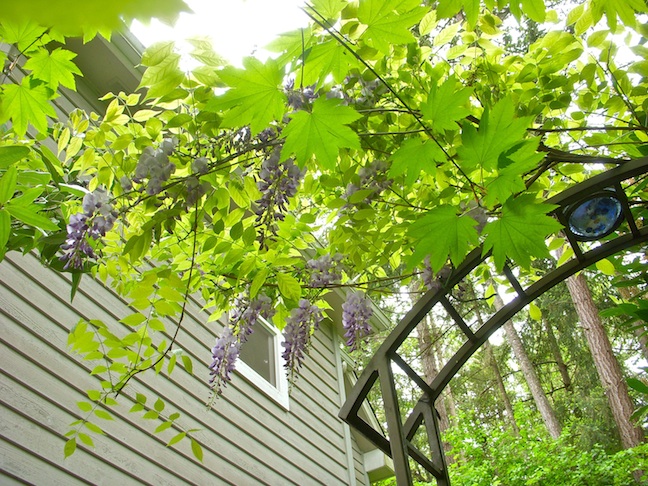 Wisteria Arbor


Blue glass inserted in the top of this custom
steel arbor blends with the cool color of the Wisteria blooms.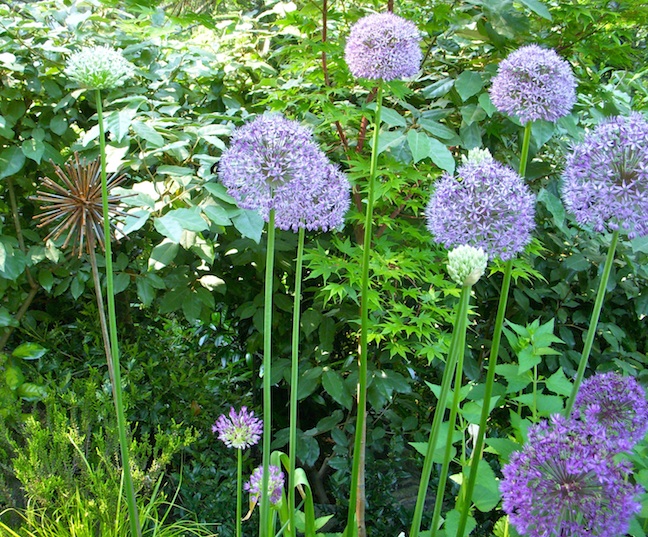 Steel Allium


The steel allium introduced in the midst of
these blooms adds a whimsical touch.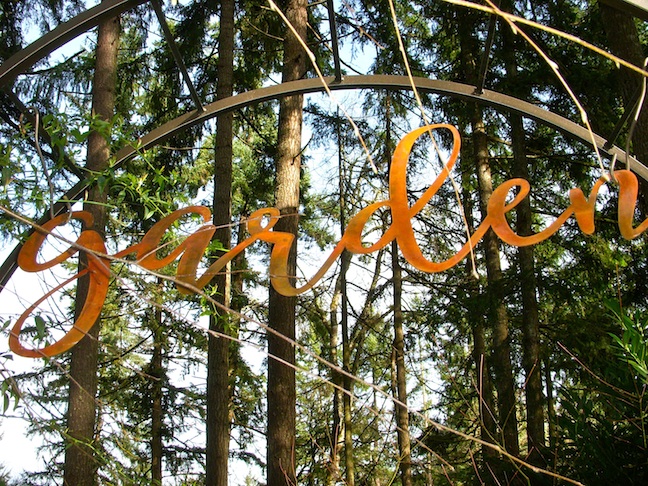 Garden Sign


Rusty steel by Garden Gallery Iron Works
highlights a welcoming entrance to the garden.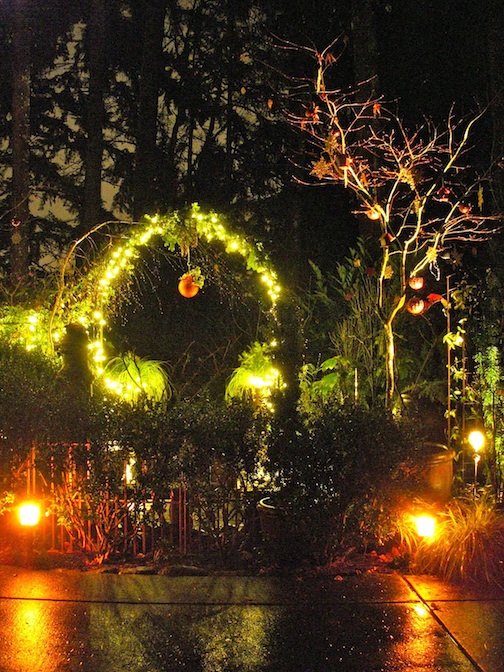 Christmas Lighting


Outdoor lighting & waterproof
ornaments add seasonal sparkle.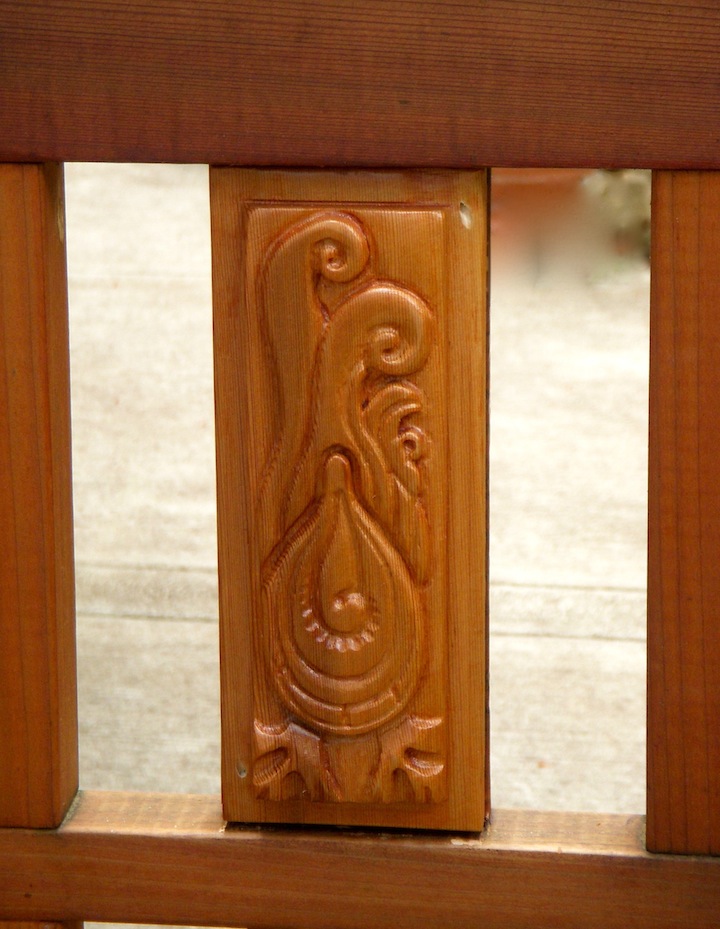 Turkey Gate


A local wild turkey population inspired
a stylized wood insert in these custom cedar gates.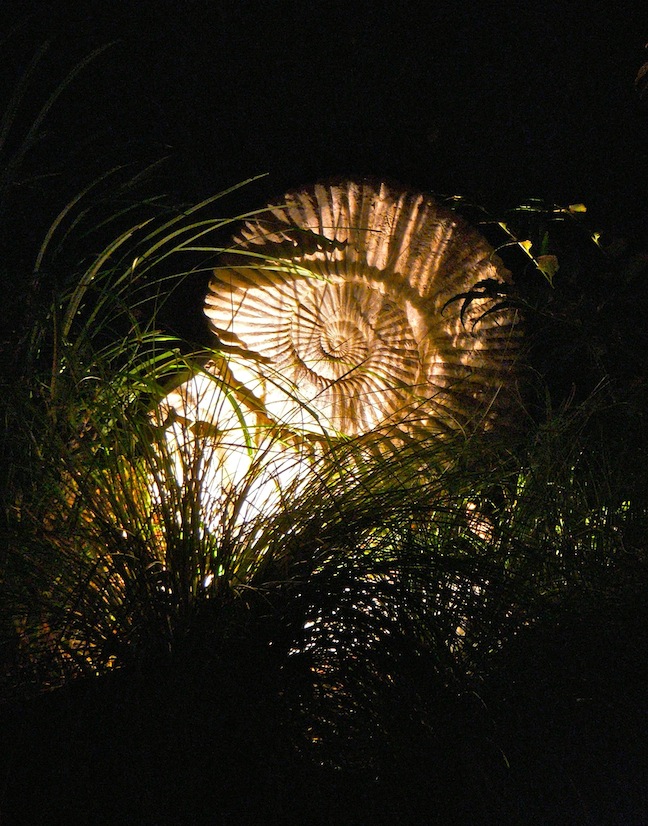 Ammonite


Low-voltage lighting highlights the
textural relief creating a night-time focal point.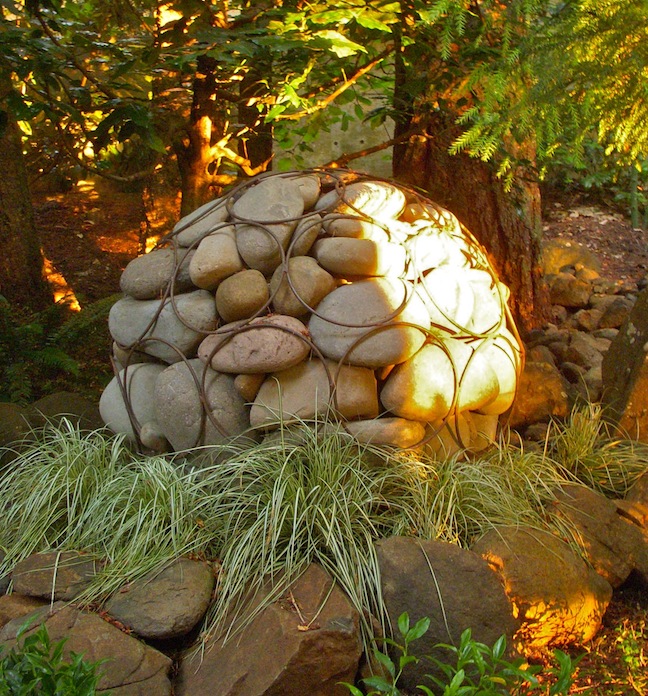 Stone Sphere


River rocks within a steel sphere nest in
a fringe of variegated Carex & boulders.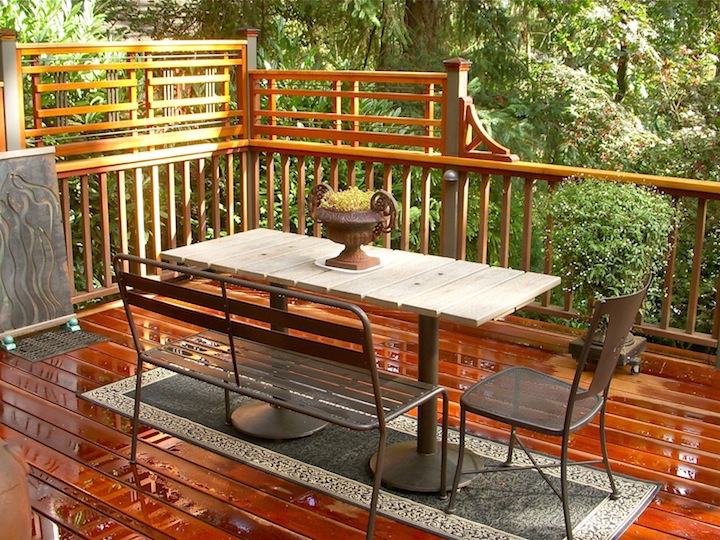 Deck Table


This table combines vintage
café table bases with a cedar top.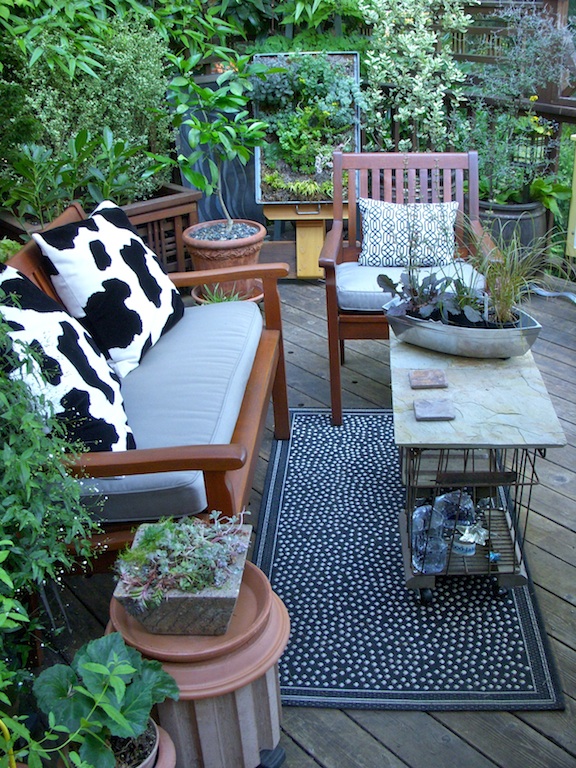 Deck Seating


Vintage metal egg crates with casters &
limestone tops become beverage tables.